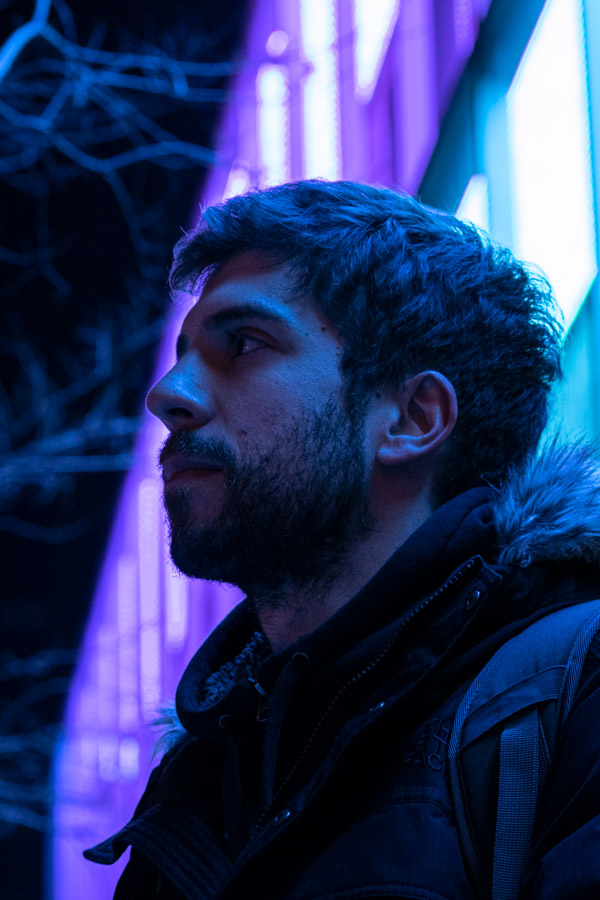 Summary
Hey there !
My name is Quentin Delobel and I'm a freelance digital artist based in Montreal, Canada. Although I specialize in asset creation for video games, animation movies or VFX, I worked tirelessly to acquire a true digital generalist skill set which allows me to create unique, visually impacting pieces, whether they be audio-synchronized content for music clips, art toys, cover art / illustration or small animated clips.
Background
I grew up in the city of Nantes, France. In 2011 I started studying engineering for two years, and in 2014 I was admitted to Isart Digital Paris where I learned character design, composition, figure drawing, anatomy etc… for a year, and then moved to Canada where I studied all aspects of 3D production at Isart Digital Montreal for two years and graduated as a 3D generalist.
STUDIOS
07.2019 – 06.2021 : Ludia Inc. – Disney Wonderful Worlds (mobile)
10.2018 – 07.2019 : Moment Factory – Projection mapping shows
08.2018 – 09.2018 : UNLTD VR – Simulation project in VR
06.2017 – 07.2018 : ON Animation Studios – Playmobil: The Movie
INSPIRATION
The french rap band Stupeflip was my main inspiration. It helped me realize the importance of carrying a message, a purpose, and doing everything you can to inspire people to do the same. My artist name comes from their universe.
My parents are both talented artists who taught me never to settle with good enough. They've passed on to me their passion for music and visual art, which I try my best to combine in most of my projects.
Most of my inspiration comes from songs I listen to. I like to get lost in imaginary universes while listening to them. Some of my favourite music artists are The Toxic Avenger, Power Glove, Infected Mushroom, c418, Rezz, Nils Frahm, and Interactive Noise, however Stupeflip will always be first!
Although I do have a few favourite visual artists like Ash Thorp, Alberto Mielgo, Daniel Shaffer, Bryn G. Jones or Karl Kopinsky, I try to always get inspiration from everything I see, whether they be paintings, photographs, drawings, architecture, movies…. The key for me is to stay curious and observe everything around me in order to build a large visual library rather than focus on one specific style. There are too many beautiful things in this world to focus on just a single aspect of it.
Thank you for reading this and enjoy your stay here,
–Poppip